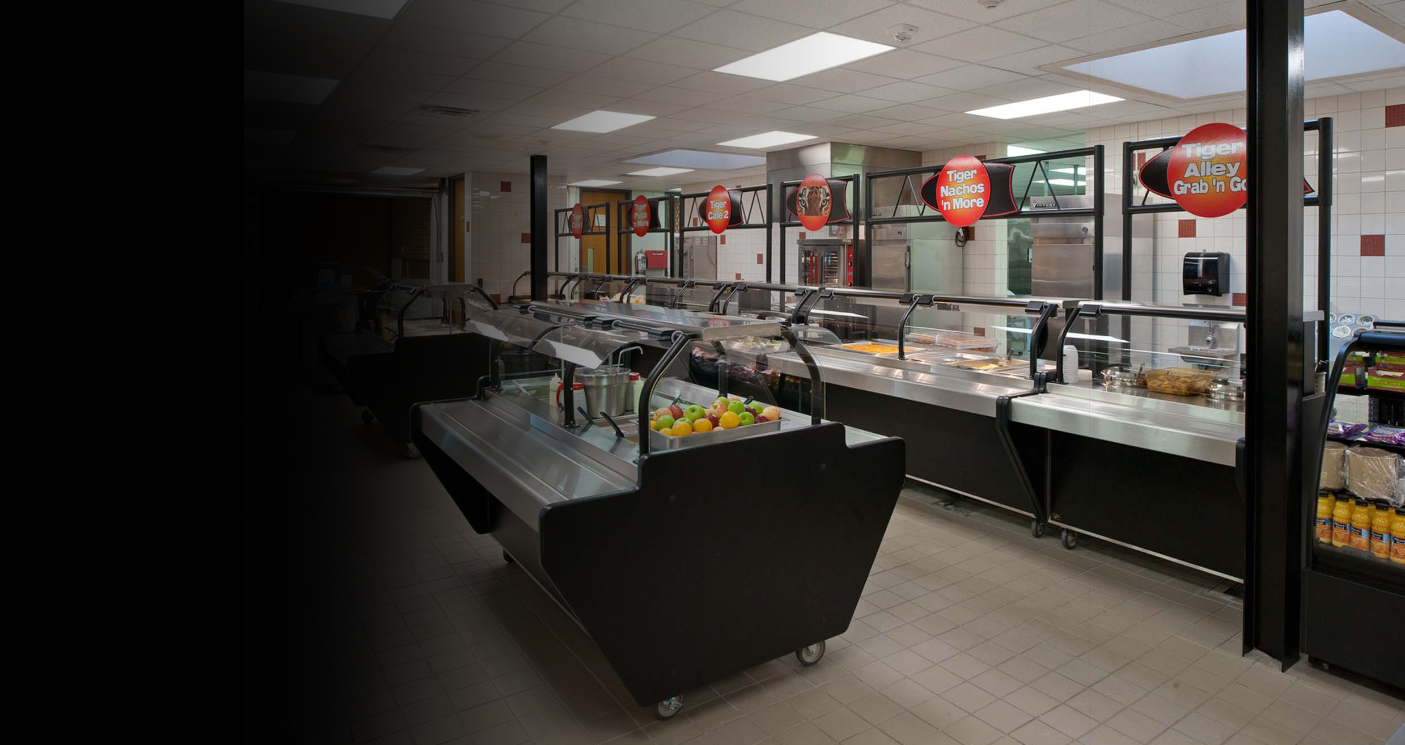 Choose from any concept or theme!
Mobile or stationary kiosk options
Personalized custom solutions
Unlimited signage and graphics options
View the graphics and signage brochure
here
Create your own concept.
Thurmaduke is our premium line of traditional modular serving systems that's durable with renewable long life.
Durable Construction
Modular construction for the long haul.
Thurmaduke provides super solutions with productive and excellent durability for your long-term, growing needs.
Modular
Body latches
Angle trim panels to hide seams
Continuous solid top options
32" depth and 36" height-custom heights available
Removable front panels
Top and trayslide latches
Body Interlocking Latches
Support Channels and Wire Chase
Durable 11-Gauge Trayslide Bracket
14-Gauge Caster or Leg Supports
Décor
Flexibility on décor, etc. but with many standard options.
Custom signage and graphics packages
End panels
Lighting packages
Laminate, tile, stainless steel or other front options
Up to 12 powdercoat paint options
Stainless steel or other solid surface trayslides
Innovative options to make your foodservice operation fresh and profitable
Top Tier
Project an image of style! Sleek, cutting edge design. Show-off your menu through wide panes of glass and LED lighting. Engineered for functionality, with a focus on a distinctive high-end look and feel. View Collection >
Mid Tier
Don't break the bank! Duke's designer buffet and food guard line is designed for the way you work and offers practical sophistication. View Collection >
Whether it's hot or cold, Duke can help you serve up food the way it's meant to be enjoyed. Our dual temperature HotFrost™ merchandiser makes serving simple, with no need to transfer from sheet pans to shelves. Three combinations of hot/hot, frost/frost, or hot/frost are available, with a dual mode that reacts to a flip of a switch. The DRI-CHANNEL™ hot holding well is simple to clean and eliminates the need for water and steam. The TRI-CHANNEL™ cold holding well cools at the perfect temperature, controlling it at 41˚ or less, meeting the National Sanitation Foundation's Standard 7.
Unique modular construction reduces shipping costs and simplifies the installation process
Chaseways/Utility Distribution Systems to improve wire management
Lower maintenance costs through easy access to key components
Ergonomic design helps improve speed of service
1 Tile and fiberglass front panels
2 Solid surface tops
3 Many décor materials available (Corian, granite, tile, etc.)
4 End panels
5 LED lighting packages available
6 Signage and graphics packages