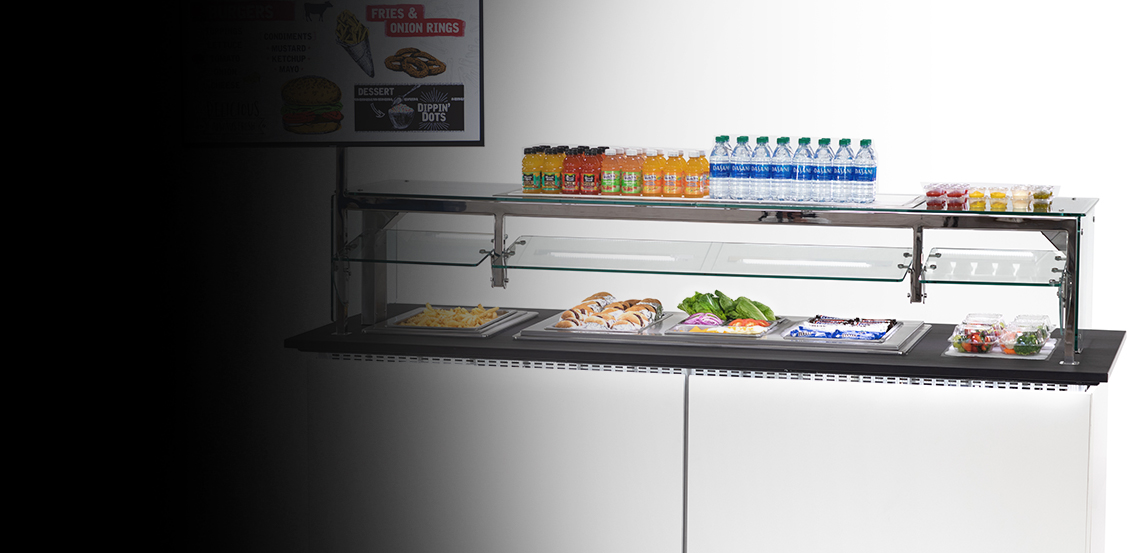 Our Family of Hot
Cold Switchable
Merchandisers Helps:
Improve through put

 

Save space

 

Save on labor

 

Make everything easier

 
Why Switchable Technology?
Adding switchable technology to your lineup will...
...improve through put Let your menu, not your equipment, to dictate the order of hot or cold and eliminate customers going from one line to another. ...save space Maximize menu versatility in an area where space is limited. ...save on labor Take food out of hot or cold holding and place directly on HotFrost™ Shelf. ...make everything easier The controls are intuitive.
Frequently Asked Questions