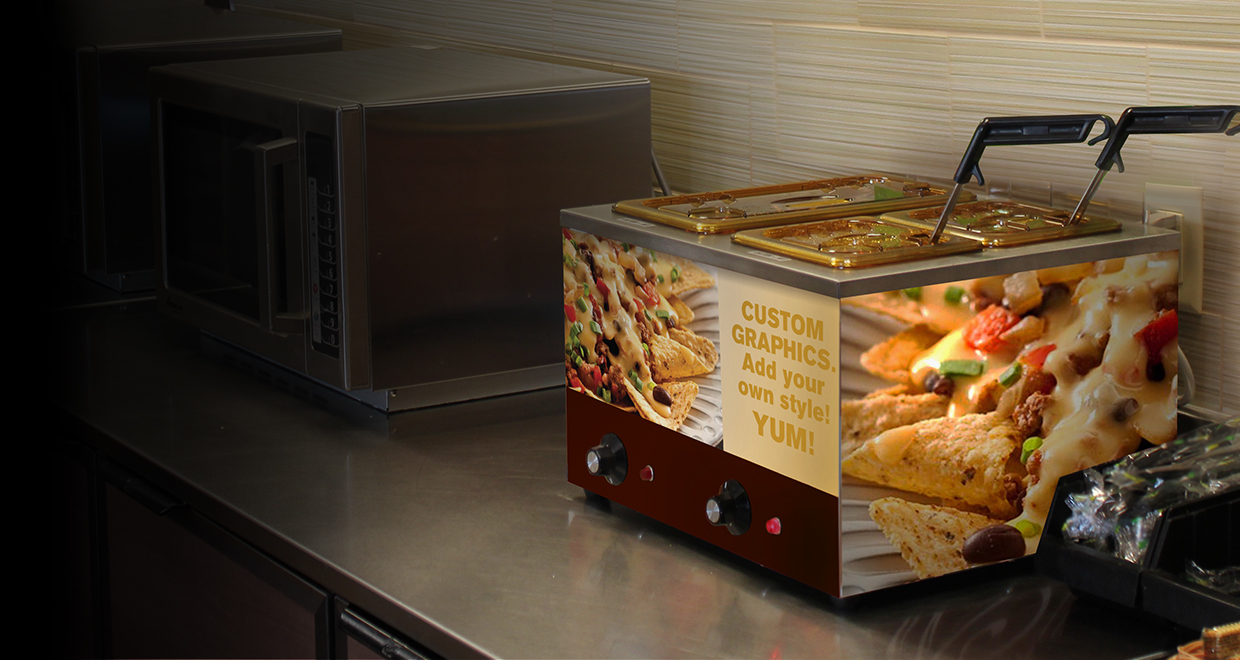 Consistent quality. Smart, Safe & Easy.
Dry operation, no water needed.
Virtually eliminates product scorching.
Easier clean ability and sanitation.
Graphics can be customized to fit your specific restaurant menu or theme.
Individual temperature controls for each heat channel (dual unit shown).
1/3 sized holding well insert shown.
1/6 sized holding well insert shown.
Single (1) Channel Unit
Double (2) Channel Unit
Triple (3) Channel Unit
No Water Required
Patented Hot Holding System
The same dependable technology built into serving counters and production systems, the DRI-Channel offers many operational benefits over old technologies.
 Easy cleaning, no soiled water to drain

Safer for employees, no risk of scalding water

Transfers even, steady heat to your products

Virtually eliminates product scorching