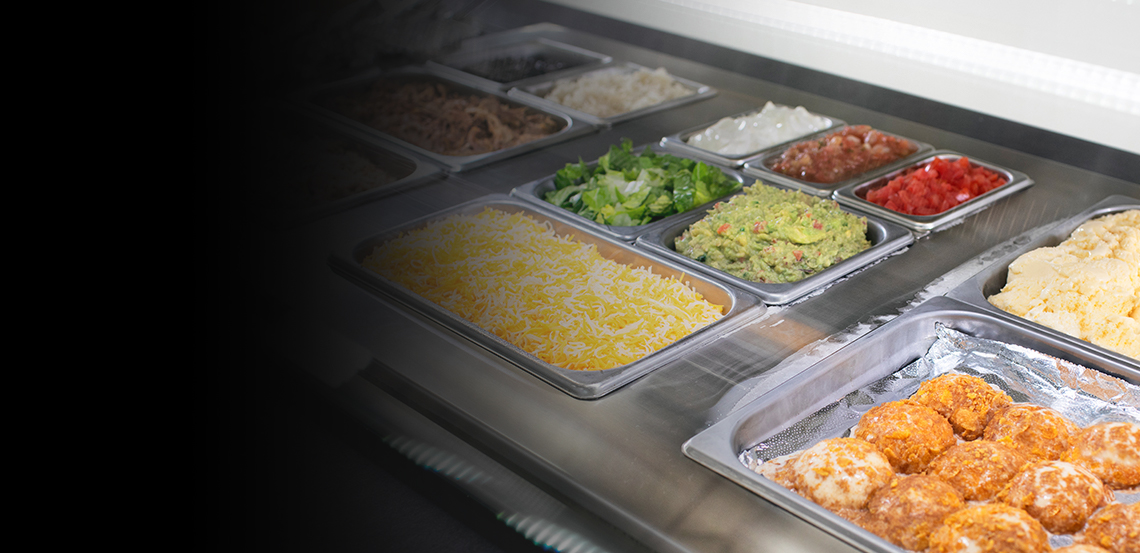 Ultimate Flexibility
Available in 1-5 well configurations

 

No drain, dry heat only option available

 

Four Modes in One Well

 

Easy-to-Service 

With

 a Pull-out Compressor

 

Intuitive, Easy to Learn Controls

 

Flush Mount for Better Product Display

 
The technology behind the Duke HotColdFreeze™ provides both versatility and flexibility for your operation by allowing you to operate any well in Hot, Cold, or Freeze modes. Mix and match modes for ultimate menu flexibility. The DHCF is equipped to operate in hot dry, hot wet, cold dry, or freeze modes, both hot and cold modes are equipped with 10 presets that allow you to set your frequently used temperatures at the tap of a button.  
Equipped with digital screens, the DHCF controls are simple, intuitive and easy to use. Duke's dry heat option keeps foods hot while saving time associated with filling and draining multiple wells with water. Typically seen in hot-well designs, the Duke HotColdFreeze's design features a flush mount for all wells, bringing food theater closer to the customer while not compromising the integrity of the food. The flush mount makes access easy for customers to reach, and quick for staff to refill and clean. It looks good, it's easy to clean and it displays the food in the best possible way.  
The Duke HotColdFreeze™ is available in 1 – 5 well configurations and can be ordered in a new serving system or replace a current well configuration in your existing serving system. You can also order the Duke HotColdFreeze™ with the new no drain, dry heat only option which comes with removeable non-stick liners. 
The Duke HotColdFreeze™ features a digital interface with touch screen controls. These controls are simple, easy to use and easy to learn. Users are guided through the intuitive user interface with simplistic ease. Key actions can be located quickly with minimal touch points to change function.
Built into the hardware of the Duke HotColdFreeze's features is control redundancy. Soon to be activated, control redundancy allows a well to continue working, being picked up by an adjacent well's controller should the well's original control fail. Redundancy is something you don't see in this type of equipment. The Duke HotColdFreeze™ is also equipped with a built-in WiFi modem for future connectivity upgrades.
The Duke HotColdFreeze™ is the first of its kind to offer a truly easy to service design. Featuring a pull-out compressor, the DHCF offers easily accessible controls and heating elements for routine care and maintenance should it need servicing. In addition to being easily replaceable, the simple bar style heating element and the control boards are low cost. Duke HotColdFreeze™ is completely serviceable within the counter, there is no need to remove a counters top to access key parts for upkeep or repair.
How Duke's Dry Heat
Technology Works
Frequently Asked Questions